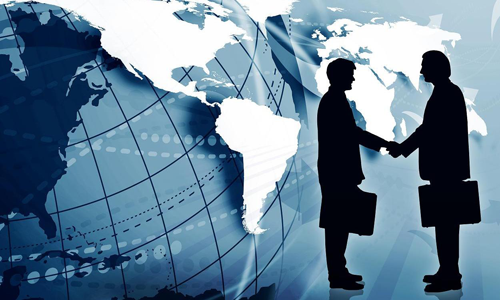 Corporate Advisory & Syndication
At JLC we help our corporate customers in structuring optimal funding solutions &finding right partners to associate with, keeping in mind their specific requirementsand their stage in the corporate life cycle. We engage with customers across the spectrum, from Micro & Small Enterprises to Large Corporates, cutting across industry sector. Our expertise and network allows us to choose the right solutions from a range of available options, resulting in a best fit for the customer.
Our customers benefit from the combined experience of our management team and their background in the financial services industrywith proven deal structuring & execution abilities.
We take pride in our ability to stay ahead of the curve through our knowledge of financial markets, intelligence on latest trends & products, understanding of regulations & policies and proprietary research.
Our Strengths
Highly experienced and qualified team. Strong in-house product knowledge and domain expertise.

Strong analytics backed by robust market intelligence. Deep local market expertise and relations.

Pan India connections through associate companies
Guiding Philosophy
Being Customer centric & providing holistic solutions

We believe in nurturing long term relationships and providing sustainable value to customers

"Right-fit" approach towards problem solving
Debt Syndication: We help our clients raise fund based and non-fund based debt for:
Capital Expansion

Refinance of existing debt

Overseas Subsidiaries and group companies
Private Equity Syndication: We advise corporates on all aspects of equity raising exercise, which includes:
Preparation of business plan & fund raising strategy

Preparation of Investment Memorandum

Access to potential investors

Negotiations and finalization of legal agreement
Debt Restructuring
Lender consented restructuring

Distressed Asset sales/divestments
Investment Advisory & Wealth Management
Structured high yield niche investments for corporates and promoters in;
FundsPrivate Placement/ Equity Investments
Realty ProjectsAcquisitions/Asset Purchases

Trading : Currency/Commodities/Stocks

Wealth and Portfolio management advisory using JLC's proprietary approach

Corporate Insurance Advisory